FEBRUARY UPDATES
The month of February is coming full of updates in NFL Manager! GAME
The NFL season has ended, but we're still working hard to prepare new and exciting competitions and updates for the Offseason.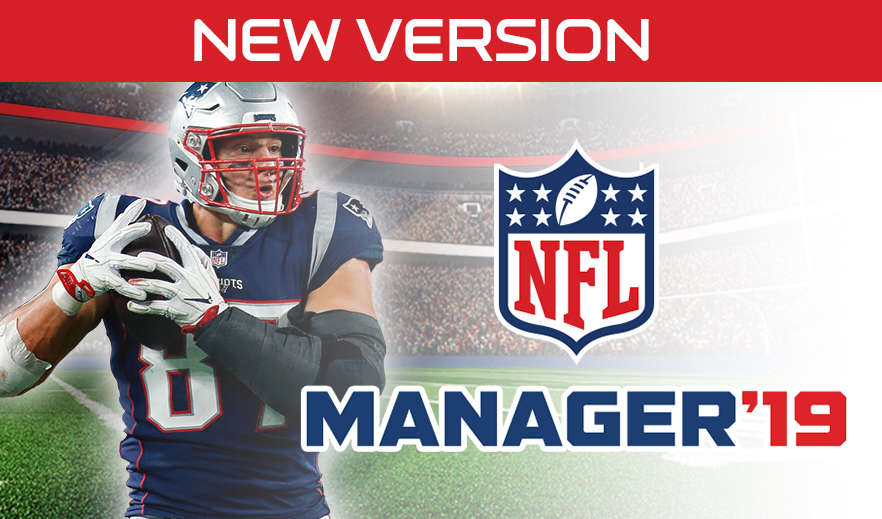 Below we'll explain the most important news this new update will bring:
DEFENSIVE LINE:
This is something that we've been planning on since the official launch of NFL Manager and it's finally arrived for the most advanced managers in the game!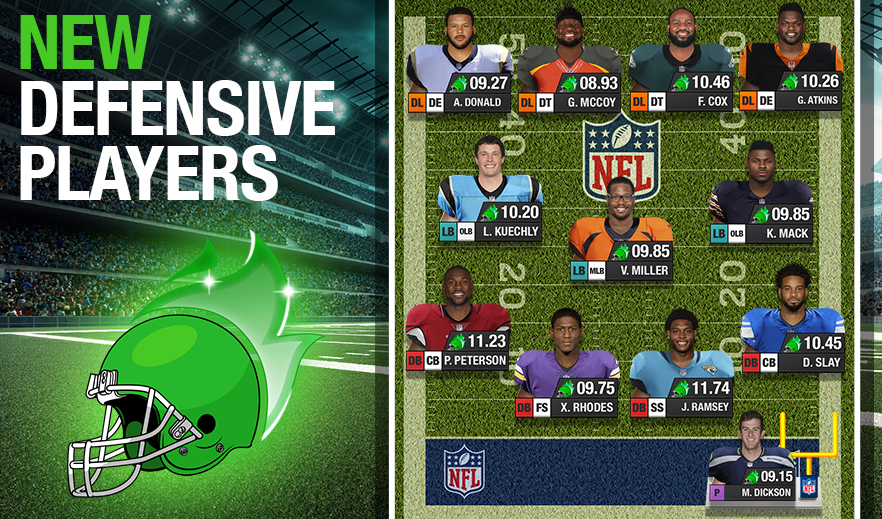 All managers who reach League Level 2 will unlock their Defensive Line, which will consist of different defensive players, like Darius Leonard, Aaron Donald, Khalil Mack, Von Miller, JJ Watt and more.
The structure of the positions for the Defensive Line are as follows:
4 Defensive Line (DL): This position will include the Defensive Tackle (DT) and Defensive End (DE) positions.
3 Linebackers (LB): This position will include the Middle Linebacker (MLB), Outside Linebacker (OLB), Inside Linebacker (ILB) and Nose Tackle (NT) positions.
4 Defensive Back (DB): This position will include the Cornerback (CB), Strong Safety (SS) and Free Safety (FS) positions.
1 Punter (P)
We'd like to remind you that the Defensive Line will only be available and visible for those managers who've reached League Level 2, so the users who have not yet reached that League Level will not yet be able to use their Defensive Line (until they reach that League Level)
Now that we've explained the Defensive Line, below we'll talk a bit about the Best and Secondary positions.
BEST POSITION
As our users in our Official NFL Manager forum, this feature consists of some players having a best position on the team, based on real-life (using the positions shown on NFL.com as reference), although you can keep lining him up in different positions along the same line as you've been able to do until now.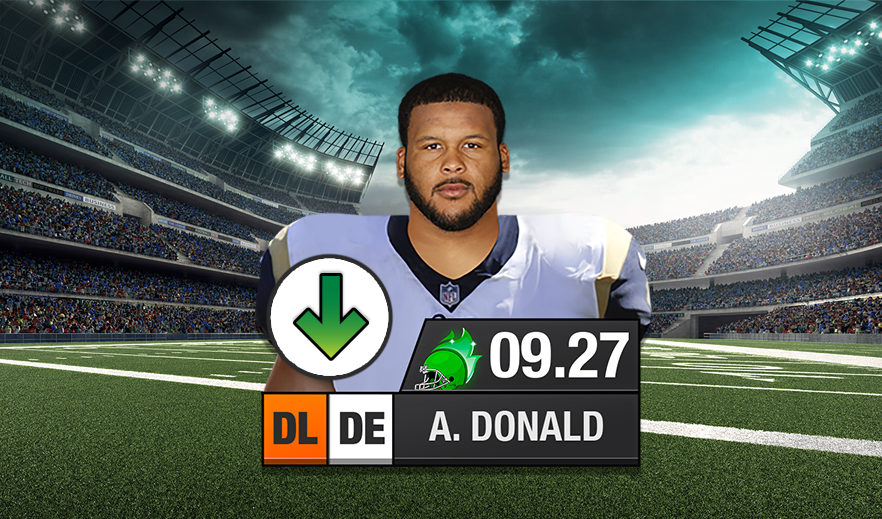 It'll also take into account that in their main position, they tend to perform better. For this reason, if you line up the player in his secondary position, he could perform less than he would in his best position, but that doesn't mean that he won't perform well.
Those of you who have NFL Players with this best position option will notice that, when you put a player in their secondary position, an alert will appear to warn you that this player is not in his main position, so it could affect his performance.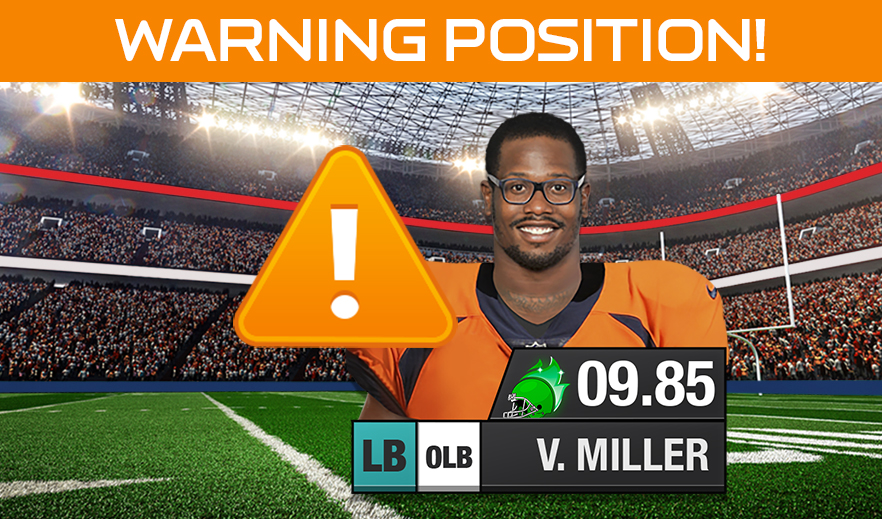 With this new feature on the table, we'd like to hear your thoughts on whether you think some of the players on NFL Manager should have a specific secondary position different from the one they already have and also if you might like to see different tactics added into a future update. You can send us any thoughts or suggestions in our Official Forum or on Twitter.
CAPTAIN BADGES
The next thing you'll find once you reach League Level 2 is that you'll be able to improve your players up to to level 100!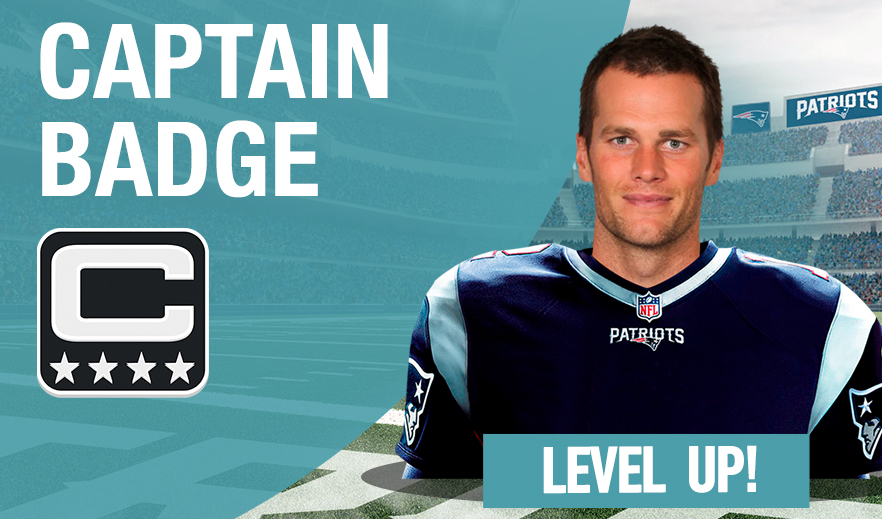 As you can see, the level limit will increase to 100 on League Level 2, so all of your players can reach never before seen values.
The amount of time it takes and the cost of improving your players will be the same as it was when you improved them from Level 1. So, improving your players from Level 51 - 52 will cost the same as it did to improve him from Level 1 - 2.
Also, the players that you improve to level higher than 50 will have a special Captain badge, which will make your opponents fear them even more.
COMING SOON
These are the main updates that we're bringing you in this new version of NFL Manager, but we're still preparing even more updates that will come during the wait for the new season: a new game mode that will be called "FRANCHISE BATTLE"!
This new game mode will be focused primarily on the collaboration between managers from the same franchises to show which is the best franchise in NFL Manager.
We still need more time to be able to explain this new game mode in more detail, so we suggest that you follow us noth on our social media pages and the in-game newspaper to stay up-to-date on everything new that will be coming.
OTHER NEWS
Now we'd like to explain some important changes that we've made in the game in order to improve your experience as an NFL Manager:
Limited Edition contract renewals have been increased from 60 days to 90 days in most cases.
The price of the highest level Head Coaches has been reduced.
For the managers on League Level 2:

Tournament rewards will be increased +25%
League rewards will be increased +20%
Shorter job rewards will be increased +15%

You'll see a notification when checking the players you can sign both in the auctions and in the Direct Market so that you can clearly see if the player is better (in relation to his base value, without taking power ups or level bonus into account) than the players you currently have on your team.

We hope that these new changes can help you enjoy NFL Manager even more than before. Good luck!