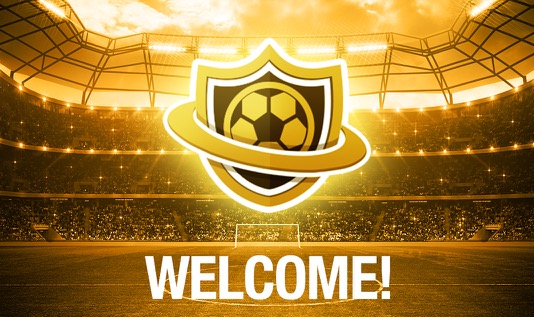 CHAMPIONS PLANET
Welcome to the CHAMPIONS planet, where your history as one of the best managers in the football world can grow even further.
This planet includes the newest feature of Fantasy Manager: negotiating player contracts.
The players on the CHAMPIONS planet are very important, so, in order to keep them at their highest possible level, you'll have to negotiate with their agents to ensure they maintain their peak performance.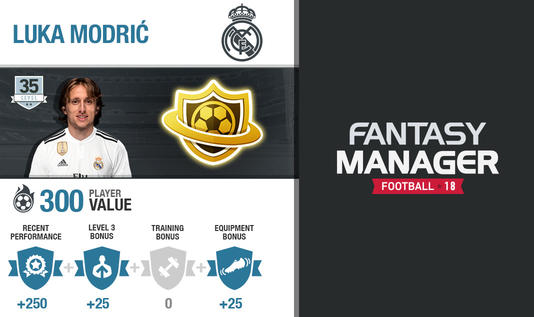 For example, when you sign a player on the CHAMPIONS planet, what you're doing, which is different from what you've always been doing in Fantasy Manager, is signing a contract with that player for a determined period of time. During that time, you can increase their levels as usual to reach an incredible Player Value.
As we said, the player tha you've signed on the CHAMPIONS planet will have a contract for a determined period of time. So, what happens when the contract ends?
As you get closer to the contract's expiration, you'll have the chance to renew it so that he'll remain on your team at the same level. In addition, you'll be able to renew the contract for different periods of time, negotiating the new contract with their agent.
How can I renew my players' contracts?
Just like you've been doing in the Auctions, the Renewals will work in the same way, however, in a separate tab in the Transfers section.
As of now, you'll have a 3rd option in that section, called Renewals.
You'll be able to renew your players' contracts in different ways:
Renewal days
These days will appear as a new item in the game. You'll need them for your new task of renewing your CHAMPIONS PLANET players' contracts. The Renewal days can be obtained in the following ways:
Tournaments
Superleagues
New Renewal job
Daily Bonus (random)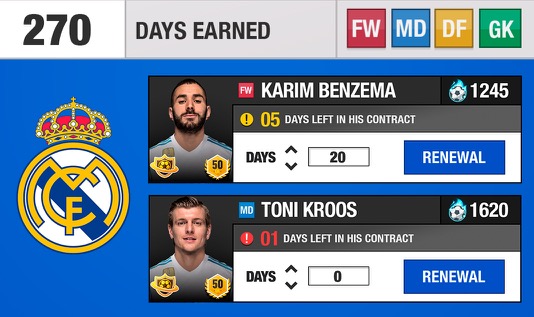 Renewals
The renewals will work in the same way as Auctions and Buy Now. Let's review this new feature one step at a time:
AUCTIONS: Just like when signing players, in the renewal auctions, you'll have to compete against the rest of the users who also want to negotiate for. In the end, the player will sign a contract with the team who provides the best offer.
BUY NOW: In this section, you'll find the Limited Edition offers for players who will change on a daily basis.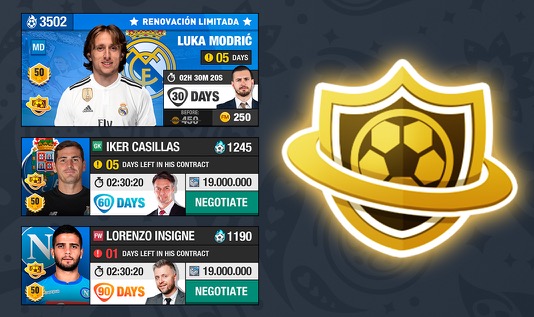 Maybe you'll want to renew your player's contract before it expires. If that's the case, the remaining days on the player's contract will be added onto the new contract signed with this player.
Keep in mind, though, that the longest contract you can sign is 120 days.
What happens if I don't renew my CHAMPIONS planet player?
Once the contract ends, you'll have 15 days to renew the player's contract or add renewal days without any penalization. If, after 15 days, you do not renew the player's contract, that player will start losing 2 levels each day that goes by. You'll still be able to renew the contract throughout this time, however, you will not recover any levels lost. If you do not renew the player's contract, when he loses all of his levels, he will drop down to the previous planet (Master) and you will need to sign him again on the CHAMPIONS planet for him to be dominant again on your team.
We hope you enjoy this new feature in the game where you'll be able to make even more decisions than ever before as a manager.
Good luck!